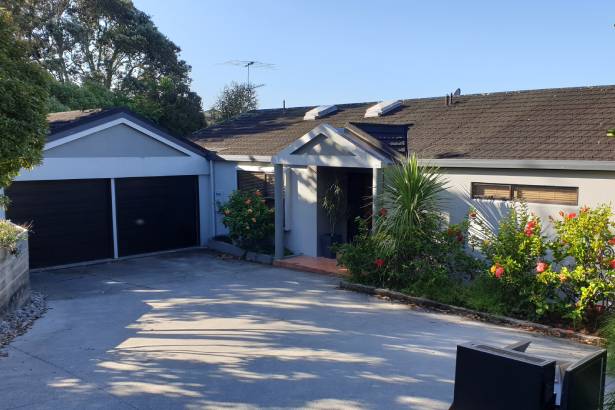 What to do and what not to do before you sell your house?
To renovate or not to renovate, that is the question. New Zealand currently has an incredibly hot property market. Homeowners are selling their home for record breaking prices and this upward trajectory doesn't seem to have an end in sight. The buzz around the market means that homeowners looking to sell have a chance to leverage this great opportunity to grab an incredible sale price for their home.

The caveat of property being such a hot commodity is the fact that the market is absolutely littered with homes. While it is true that it is a sellers market, and while buyers may be at a disadvantage, creating a home that leaves an impression is still going to be in the best interest of the seller to ensure that they are getting the best sale price their home can muster.
Renovations are a great way to add value to your property, either being used as a tool to bring your home into a higher perceived price bracket, or bringing it up to modern expectations of your home's locations. Renovating before selling is a balancing act, as a great, well planned renovation may significantly push up the asking price, a miscalculation may mean that you do not recoup your investment on sale. Here are some do's and don't to consider when renovating your home.
Internal Remodelling and Extensions
Modern home layout and design has evolved substantially over the years. Gone are the days of maze-like layouts where little to no consideration was given to how the home worked as a cohesive space. You'll often find in older homes antiquated design features such as kitchens on the opposite end of the home to living areas, entertainment areas without easy access to external spaces and a host mode. These modern day design conveniences have become expected by homeowners.
We would be lying to say that an internal reconfiguration isn't potentially a huge undertaking. Depending on the layout of the home, it may be a costly endeavor that does not reflect in the selling price of the home. However, sometimes with a bit of creative vision, an internal remodel can enhance a home's footprint with minimal effort. Removing a wall or two may create a modern, open plan entertainment area that creates an illusion of a bigger home. Extending walls into underutilised space can create an enviable master bedroom with a wonderful walk in wardrobe.
The same logic applies for an extension. If the extension is simple to implement and adds a huge benefit such as an extra bedroom, you may be able to push your home into a whole new price bracket. This is because CVs are often based around the amount of bedrooms in a house. However, extending up into another storey will require structural work and reconfiguring the lower level to add in staircases, and underneath requires foundational work and excavation that will come at a large cost.
Extending your home or reconfiguring the internal layout have great potential to add value to a house's sale price. However, without the right team on the job to project an accurate budget you may end up with an expensive renovation that does not recoup its cost during sale. Make sure you speak to an experienced team, such as Renovation Works, to figure out if there are any hidden gems that one of these projects may bring to your home.
Kitchens and Bathrooms
We've said it once, and we'll say it again – the kitchen is the heart of the home. Whether you're entertaining, preparing daily meals, or just mindlessly browsing for midday snacks, the kitchen is the space that brings everyone together. Part of the appeal of buying a home is potential buyers projecting their daily lives onto the house, and there's no better space for this than a kitchen. A beautiful kitchen leaves an impression, when conjuring up the memory of a viewing, the kitchen may be the first room that comes into the mind of a buyer. It is a space that is easily to mentally compare between houses, and therefore is often a major selling point. Making your kitchen "pop" doesn't have to be an expensive affair. Sure, a full kitchen redesign and remodel can be expensive, however, giving your kitchen a refresh on a budget can easily be achieved. The secret is to focus on the finer details such as new cupboards or door and drawer handles. A new sink may be a simple touch to modernise an entire kitchen.
Most of us don't realise but we subconsciously pair bathrooms with kitchens. A home seems "unbalanced" if the quality of these areas are greatly different. To create a cohesive home, the bathrooms and kitchens need to be placed in alignment. Similar to the kitchen, a bathroom remodel, especially if it involves installing additional plumbing, may not be worth the investment. Modernising the vanity, mirror, or even shower can breathe new life into the space. As long as the layouts of drains and pipes are kept the same or similar, installing new features can add a great amount of value to a property. This is even more so when the bathroom is an en suite to the master bedroom, as it coincides with how the new owners envision them using the space.
The kitchen and bathroom  are both spaces that tug at our emotional heart strings and have potential to add perceived value to a property. When renovating them, great care needs to be taken. Both kitchen and bathroom renovations have the potential for costs to balloon.
Painting Your Home
Giving a tired home a fresh lick of paint can really brighten it up. It is a fairly low cost-to-reward ratio and definitely helps sell a home. When painting a home, it may seem like an opportunity to jump into a trendy, modern colour scheme. However, these schemes come and go, and may be out of style by the time your home is ready for the market, especially if the sale takes longer than initially anticipated. Stick to neutral, time tested pallets as they make it far easier for potential buyers to visualise how their desired decor  may fit the space.
Decks and Landscaping
Is there anything more Kiwi than a barbeque on the deck on a summer evening? New Zealanders love decks and outdoor entertainment. A home with a smaller internal entertainment space can be completely saved if that space opens up to a deck. Homeowners consider a good deck as another "room" in the house, and conveniently it is far less to build one. A deck is a cost effective renovation that can be a complete game changer for the sale of your home. Similar to the open space living renovation mentioned earlier, a deck is both useful and creates the illusion of a bigger home. It also helps to create an outdoor space that is easy to maintain as opposed to lawns and a garden.
But we don't discredit having a garden. Your outdoor space has the potential to transform the entire perception of your house. The cost of landscaping to create an incredible outdoor environment can be significantly less in cost than renovating the house, generally requires less permits, and has a faster turnaround time than construction. "Curb side appeal" is noted as being able to bring up the value of a property by up to 15%, and landscaping is a great way to capitalise on that.
Talk to the Experts
When it comes to renovating your home before selling, every project is unique. In order to maximise your return, you'll require an expert eye to help you determine what is worth investing money into and what is not. Renovation Works has over 30 years experience in the renovation industry. We know what works and what doesn't. We invite you to pick our brains by getting in contact and booking a free, no obligations consultation.