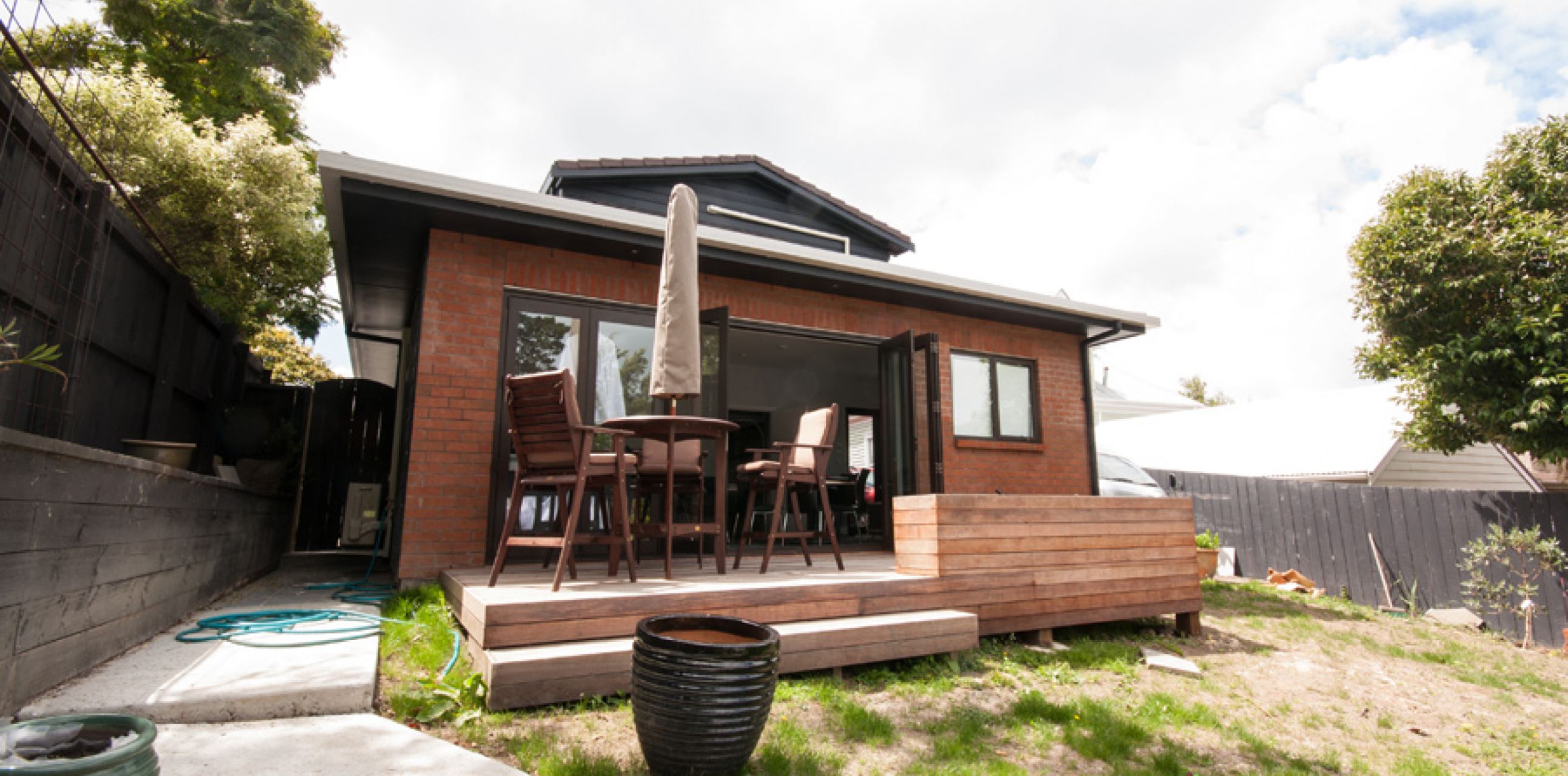 Portfolio
Rawene
Creating the Perfect Work and Home Life Balance
Our lives are bound to change over time. This large, architecturally designed home had been adequate for the lifestyle of its owner for years. However, change was on the horizon. Their growing business, family visiting from Europe, and whispers of an apartment block being developed next door meant that something needed to change.

First on the cards was the business. As many people who work from home can tell you, creating separation between work and homelife is a must. To accomplish this, the addition of a new, semi-separate office the size of a granny flat was constructed.
With the business taken care of, it was now time to turn our attention to the needs of the owners. Firstly, an enlarged master suite with oversized his and hers walk-in wardrobes and a spare-no-expense luxury bathroom. But this master suite was not the only part of the house to receive a makeover – new bathrooms, new carpet, new doors, leaks fixed and windows were replaced.
But what about the impending apartment development next door? Simple. All windows were removed from that side of the house and Velux skylights were added instead. This allows the house to still be filled with natural sunlight, while maintaining the homeowners' privacy. Out of sight, out of mind.
Resource consent, roof structure issues, design problems imposed by the existing building are all long forgotten stresses now. Resilience, determination and a great team made this project an outstanding success.
Getting Started