The crisis is a major issue that affects a large proportion of houses built between 1994 and 2004. These homes all share a common flaw in regards to a fault in the weather tightness. This resulted in a range of serious issues to the building, one of the most prevalent ones being timber framing decaying. This results in a damp home, meaning the home is prone to the growth of mould spores which impose health risks, and in some extreme cases, the structure of the home becomes unsound and therefore is deemed too hazardous to live in.
What caused the "Leaky Home Crisis"?
There was a range of factors that cascaded into allowing the crisis to happen. The most notable of the fact was a change in the 1991 Building Act. The change came into law in 1993 and allowed the government to step aside for private companies to self-regulate and hand out building consent. This system was taken advantage of. Consent was handed out to buildings that never filed the adequate paperwork, failed to complete necessary building inspections during construction, and ultimately received compliance certificates when they should not have. To add fuel to the fire, manufacturers were releasing a number of products onto the New Zealand market that were approved by BRANZ. Many of these products were not fit for purpose, and should not have been approved in the first place.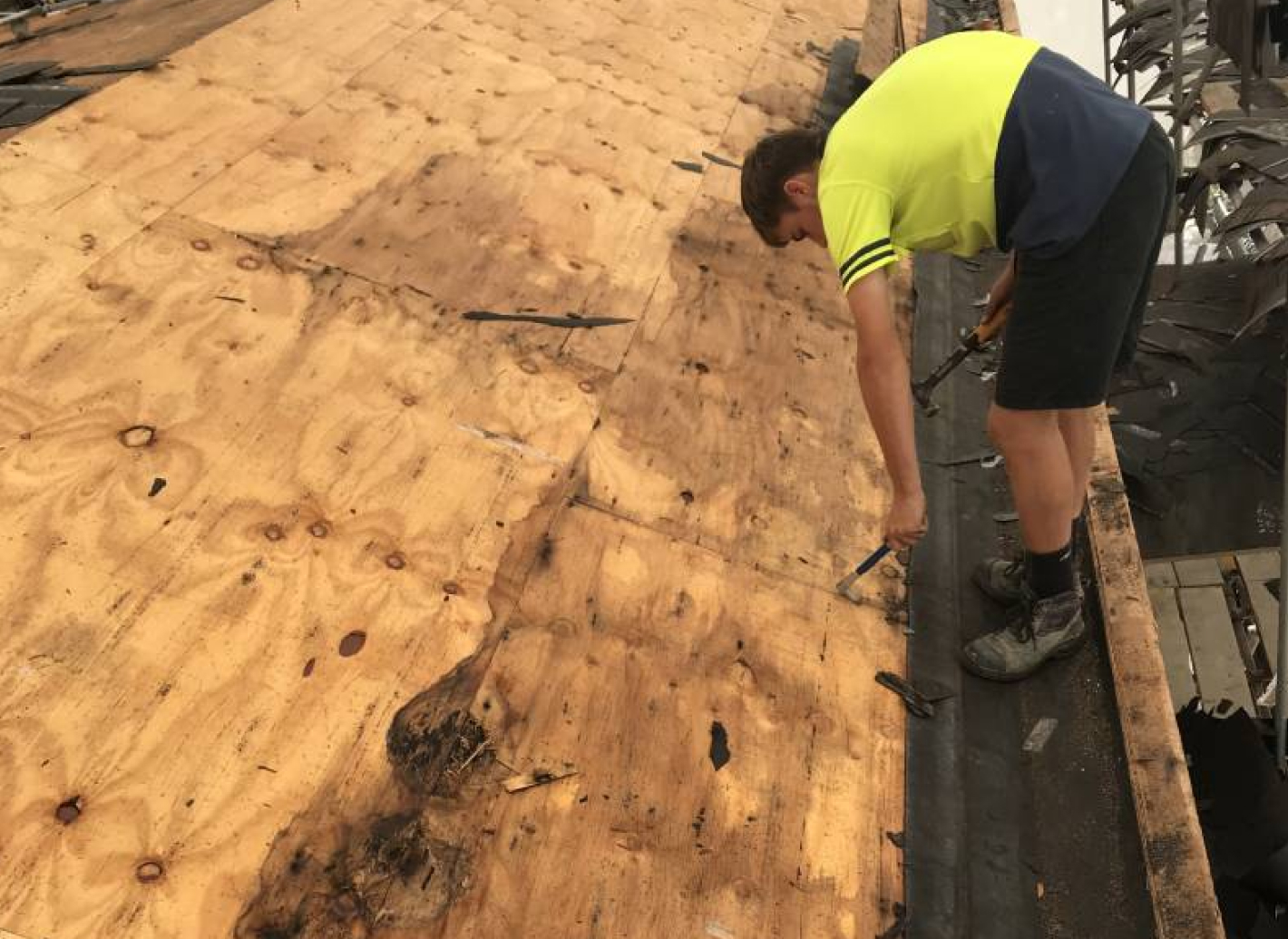 Due to this, many homes were built with numerous faults and shortcuts.
Couple this with a shift in architectural design tastes towards Medieteranian style homes which were designed to have complex roofs, plastered exterior walls and internal decks. This style of home required meticulous planning to execute, particularly due to their small (or complete lack) of eaves in the roofing design. If not constructed correctly, this allowed water to drain directly into the walls.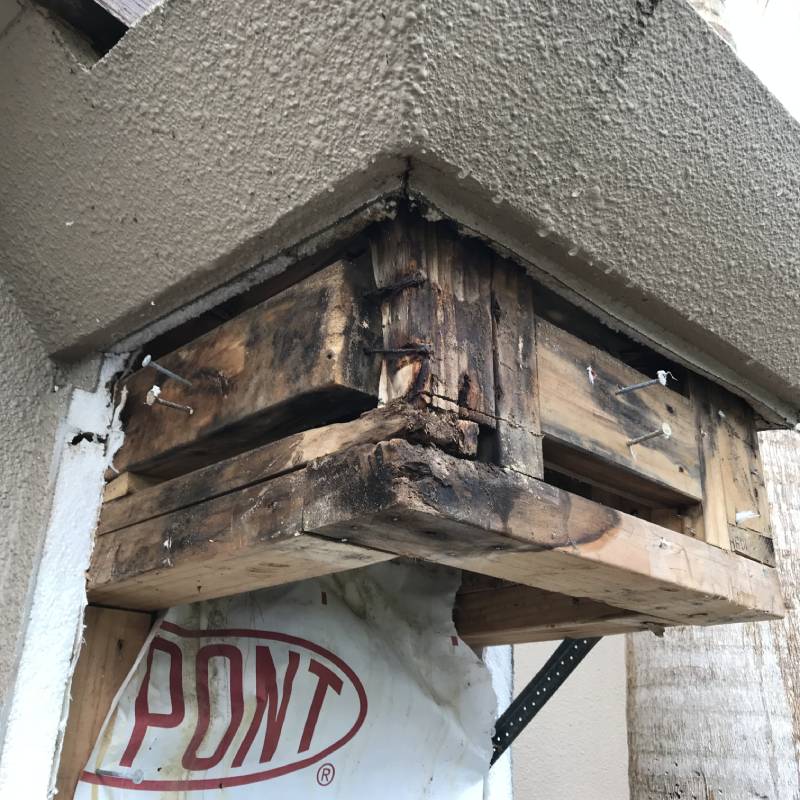 What does this mean for my home?
For many New Zealanders, their home is their nest-egg. It is their biggest financial asset, and having the label "leaky home" placed on it can be financially devastating. Not only can it cause your property's value to plummet, it can render it unsellable as it is deemed a health hazard, or at worst, unsafe to live in. It can seem impossible to escape the stigma of potentially having a leaky home.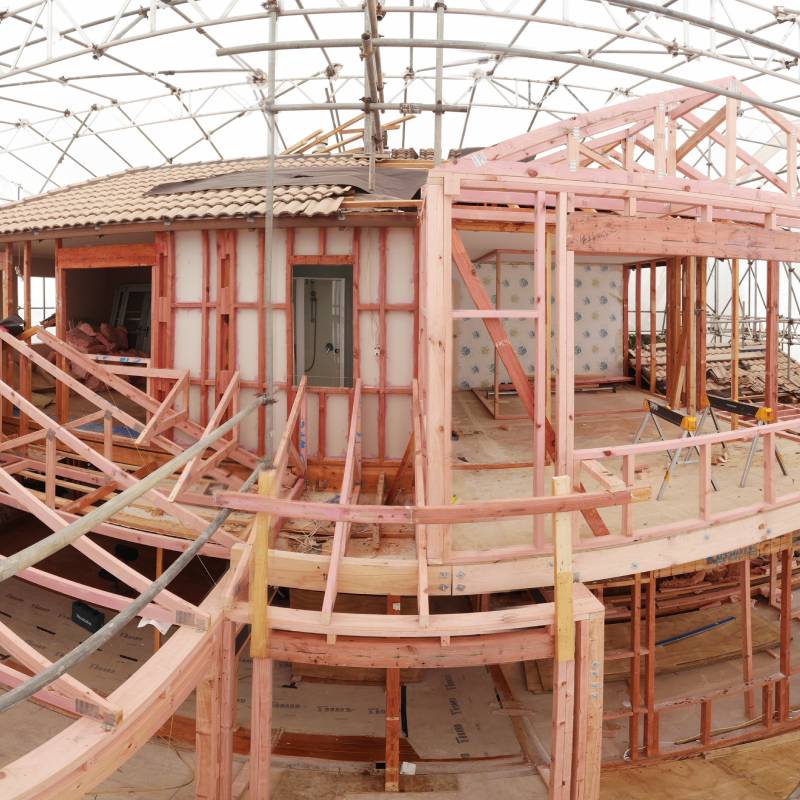 Renovation Works Leaky Home Remediation Services
Don't panic, there's still hope when you trust your leaky home remediation to Renovation Works. Whether your home is merely at risk, or is already showing advance symptoms of being a leaky home, Renovation Works formulate the best strategy to ensure quality remediation. From painting and recladding, to complete tear downs and new framing. Not only can this restore your home's value, it has the potential to increase it.
What is the cost for a leaky home repair?
If your home was built between 1994-2004, it is crucial to find out if it has been affected by the leaky home crisis. You want to protect not only the health and safety of the home's occupants, but also your financial security. This is why you want highly experienced professionals to assess your home, and form the best strategy to ensure your house doesn't fall victim to this unfortunate crisis. Renovation Works can save your home. So get in contact today to discuss your Leaky Home remediation project today.